ABOUT US
What is HEART SAVING PROJECT?
Even with surgery that can be done immediately in medical care in Japan, there are many children who are difficult under the severe economic conditions in Mongolia. In order to save as many of these children as possible, medical associations in Japan and Mongolia have been carrying out medical support activities in Mongolia since 2001. In September 2008, we officially became an NPO corporation to continue activities in the future. And in April 2015, we acquired a certified NPO corporation.
認定NPO法人とは?
By the end of 2018, 630 children have been saved by HSP activity (the number of children receiving cardiac catheters is 763). In addition, the number of echo diagnoses of heart at the National Maternal and Child Health Center in Ulaanbaatar is 3,545, and the number of echo diagnoses of heart at the regional examination is 3,842.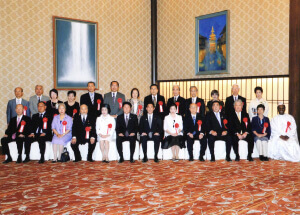 July 2013 The past activities have been evaluated Received Foreign Minister's Award
from the Japanese Ministry of Foreign Affairs
Beginning activity is from one encounter
Dr. Enkhsaihan

Dr. Noriyuki Haneda
A Mongolian doctor, P. Enkh Saikhan, studied abroad at Shimane University of Medicine (now Shimane University School of Medicine) when she met Dr. Noriyuki Haneda.
The incidence of heart disease at birth is 1 in 150 in Japan and in Europe and 1 in 100 in Mongolia.
She asked Dr. Haneda to visit Mongolia to see the situation of heart disease children once. The director-general, Dr. Noriyuki Haneda, and Dr. Kenji Kuroe, and Mr. Hiroshi Yano, visited Mongolia for the first time with their own funds in 2001.
The smiles of successfully treated Mongolian children cannot be forgotten, and we have continued this activity each year, collecting donations of necessary medical supplies.

Stay for about a week with a single trip and conduct echocardiographic examinations in the region and in the capital Ulaanbaatar.
Among them, children who need catheter treatment will be treated at National Maternal and Child Health Center in Ulaanbaatar.
Future goals
Currently, Japanese pediatric doctors are working with Mongolian doctors for medical care of Mongolian children with heart disease and are trying to exchange medical care across borders. As well as English, which is a common language, we also hold study sessions and discuss on-site through Japanese-Mongolian interpreters who are regularly engaged in work with Mongolia.

However, when a Heart Saving Project's team travels from Japan, many patients from various places in Mongolia gather at the hospital to be treated, so it takes a long time for examination and there is not enough time to exchange opinions with each other.
Mongolia has just begun catheter medicine.
Doctors who participate in Heart Saving Project activities from Japan hope to establish Japanese technology in Mongolia as soon as possible.

In addition, Heart Saving Project started in Mongolia, but there is a dream that the pediatric cardiovascular medical technology has started to progress in Mongolia alone, and the next country in search of a place of activity.
The corporation's main activities
The Non-Profit Organization HEART SAVING PROJECT is a non-profit organization which supports the international, humanitarian medical activities carried out by such medical experts as doctors, nurses and clinical engineers centering at the region of children's circulatory diseases in Japan. As to the type of specific non-profit organization activities, the corporation is engaged in:
(1) activities to promote health, medical service and welfare, and
(2) international cooperative activities.
The three main pillars of its businesses include "business of domestic supporting in Japan," "business of supporting in local areas" and "business of publication." In addition, aiming at contributing to the business income, its articles of incorporation stipulate that it can engage in "other businesses," event holding and merchandise sales.
At present, it is engaged in activities of medical examinations and treatment of children with congenital heart diseases in Mongolia on a gratuitous basis, in cooperation with local medical experts.
Board of members

President: Dr. Noriyuki Haneda(MD)
Former Professor of Faculty of Medicine Shimane University
Current Professor of National Maternal and Child Health Center Mongolia
The Board of member of Doremi Clinic, Mototsune Pediatric and Fukushiro Dermatology
Vice President: Dr. Hideshi Tomita (MD)
Professor of Showa University School of Medicine, Manager of Pediatric Cardiovascular and Adult Heart disease Center
Visiting Professor of Kitasato University School of Medicine
Former President of Japan Association of Pediatric Interventional Cardiology
NPO Childhood Cardiovascular Society of Japan Executive director General affairs director

Director: Dr. Takashi Higaki (MD)
Professor of Ehime University of Medicine Department of Childhood Perinatal Science
Professor Emeritus, National Medical University of Mongolia
President of NPO La Famille


Director: Dr. Koichi Kataoka(MD)
Pediatric Operating Suite and Intensive Care Unit, Jichi Children's Medical Center Tochigi

Director: Hiroyuki Usami
Photographer

Supervisor: Tatsuo Yoshida
YOSHIDA-TATSUO Tax Accountant Office Representative
Secretariat:

Altantuya
Mongolian Organization
TBB Zurkh Khamgaalakh Tusul;
NPO Corporation that as the recipient of Heart Saving Project's activities in Mongolia

President: Oyuntuya

Vice President: Ariunzorigt

Staff: Ganbaatar

Staff: Badral

Staff: Khrelbold

Staff: Amarjargal

Staff: Amgalanbaatar

Staff: Khaliuna

Staff: Angarag
National Maternal and Child Health Center Mongolia;
Heart Saving Project activity cooperation hospital in Mongolia

Manager of Center: Enkhtur

Child Hospital Director: Altantuya

Pediatric Cardiologist: Bolormaa

Pediatric Cardiologist: Narantsatsral

Pediatric Cardiologist: Undral

Pediatric Cardiologist: Bayarmaa

Pediatric Cardiologist: Bat-Undrakh

Resident: Vanchindorj

Anesthesiologist: Zoloo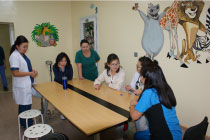 Pediatric cardiovascular internal medicine staff
Bayangol Hotel:
Providing us accommodation with special discount price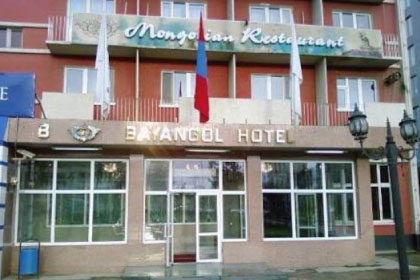 その他規則・規程
現在、NPO法人ハートセービングプロジェクトでは、正職員および臨時職員を雇用しておりません。しかしながら今後の雇用の可能性を考えて就業 規則を策定しております。